Knowledge Education Expertise Professionalism Pride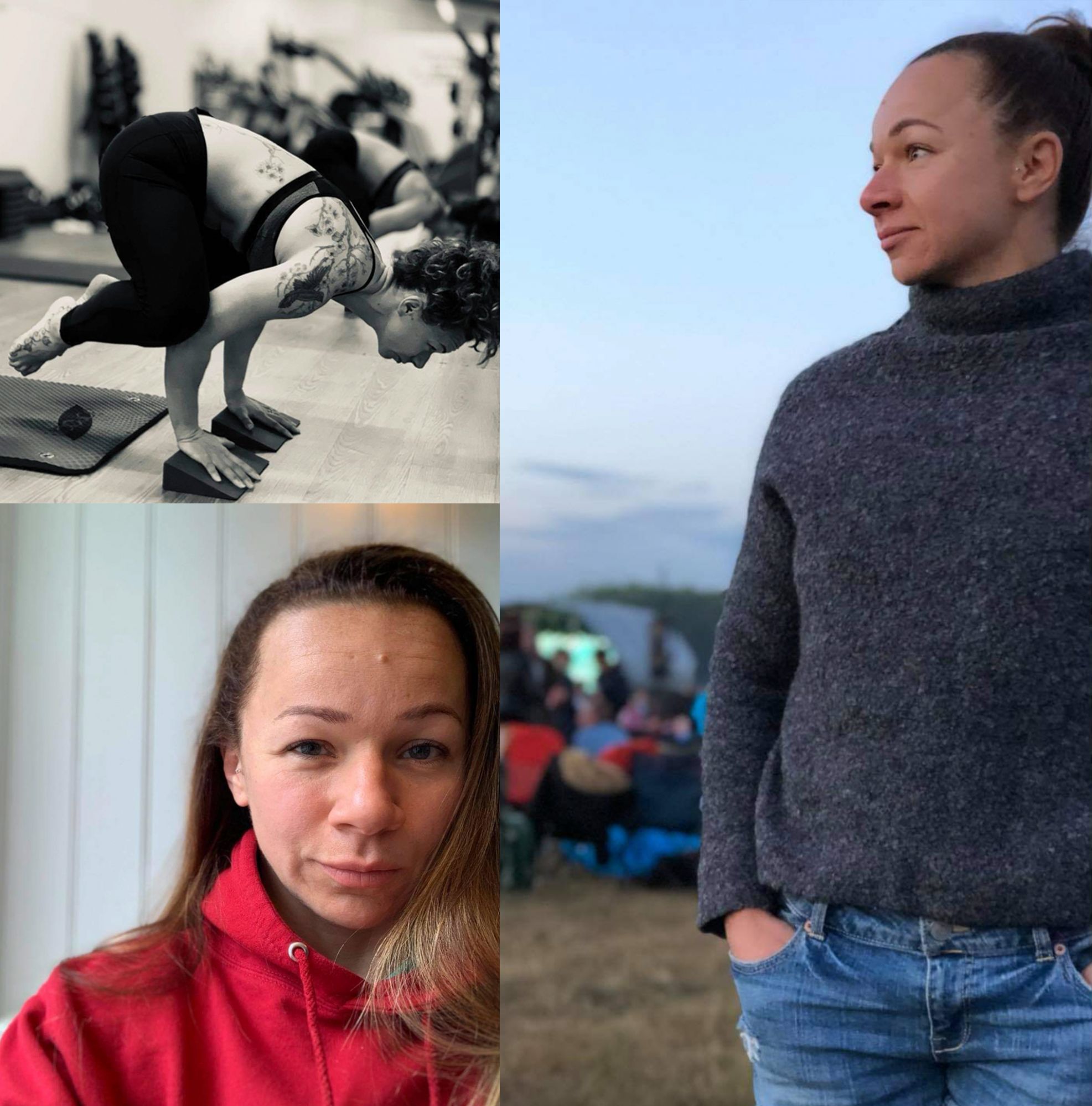 Who Am I?
This is me, Sarah Melton. A Personal Trainer at Hero's Gym, King's Lynn, Norfolk and Life Coach based in Long Sutton, Lincolnshire.
My ongoing pursuit to better my knowledge for the sake of my clients shows through. Specialising in resistance training, nutrition, digestion, sleep, and hormonal balance, my ability to look at the person as an entire being enables me to get to the bottom of any issues you may be having.
"Your programme is only as good as your ability to execute it."
"You cannot manage what you do not measure."
Qualified to Personal Trainer Level 3 Diploma, along with the standard add on programmes, I'm also a qualified Leader in Running Fitness where I help lead a local running group, encourage beginners, take people through their paces, and show you how good you can be.
Qualifications
Level 2 Fitness Instructor (Active IQ - The Training Room)
Level 3 Dip. Personal Trainer (Active IQ - The Training Room)
Metabolic Resistance Circuit Training (Active IQ - The Training Room)
Studio Cycling (Active IQ - The Training Room)
Advanced Nutrition (Active IQ - The Training Room)
Gym Based Boxing (Active IQ - The Training Room)
Seminars, Lectures, Tutorials Attended
Resistance Training Specialist (3x weekend education programmes)
Biomechanics Education (6 month programme)
M10 Mentorship Programme (6 month programme)
Muscle Mentors Educational Weekend (multiple visits)
Currently Studying
Life Coaching Dip. (School of Natural Health Sciences)
Cognitive Behaviour Therapy Dip. (School of Natural Health Sciences)
Hypnotherapy Dip. (School of Natural Health Sciences)
HOW I GOT HERE?
I haven't always been in the health and wellbeing business....
I started off working in the insurance industry. In 2012 I left to study science. I signed up to an Open University degree and started working in a local school as a Teaching Assistant. That path led me to working within a Pupil Referral Unit, with behaviourally challenging children. I learnt so much about people and behaviours from those young adults, that from there sprang my joy of teaching, learning, helping, caring, understanding, loving, listening.
During all of this I'd quite often take my friends down the gym and help them with various bits and pieces; onlookers would ask me if I was a Personal Trainer, 'ha! no!', 'well you should be!', quite often came the answer back.
It wasn't until my neighbour and friend sat me down and told me to just do it, jump in, do the course and get on with it; that I realised I probably should do it and could do it.
That was the beginning of 2016. I haven't stopped learning since and show no signs of stopping yet.
The next stage along my path uses all that I've learnt and all that I love. I've spent many hours in the gym with my clients listening to them; just listening. Sometimes putting perspective and context around them, sometimes just allowing them their sacred hour with me to be about them. Often we'd chat and they'd leave the session smiling, knowing that even though they'd entered the gym for a training session, what they got, as was often referred to, was their 'cheap therapy'. And so another springboard appeared and so to Life Coaching and therapy I head.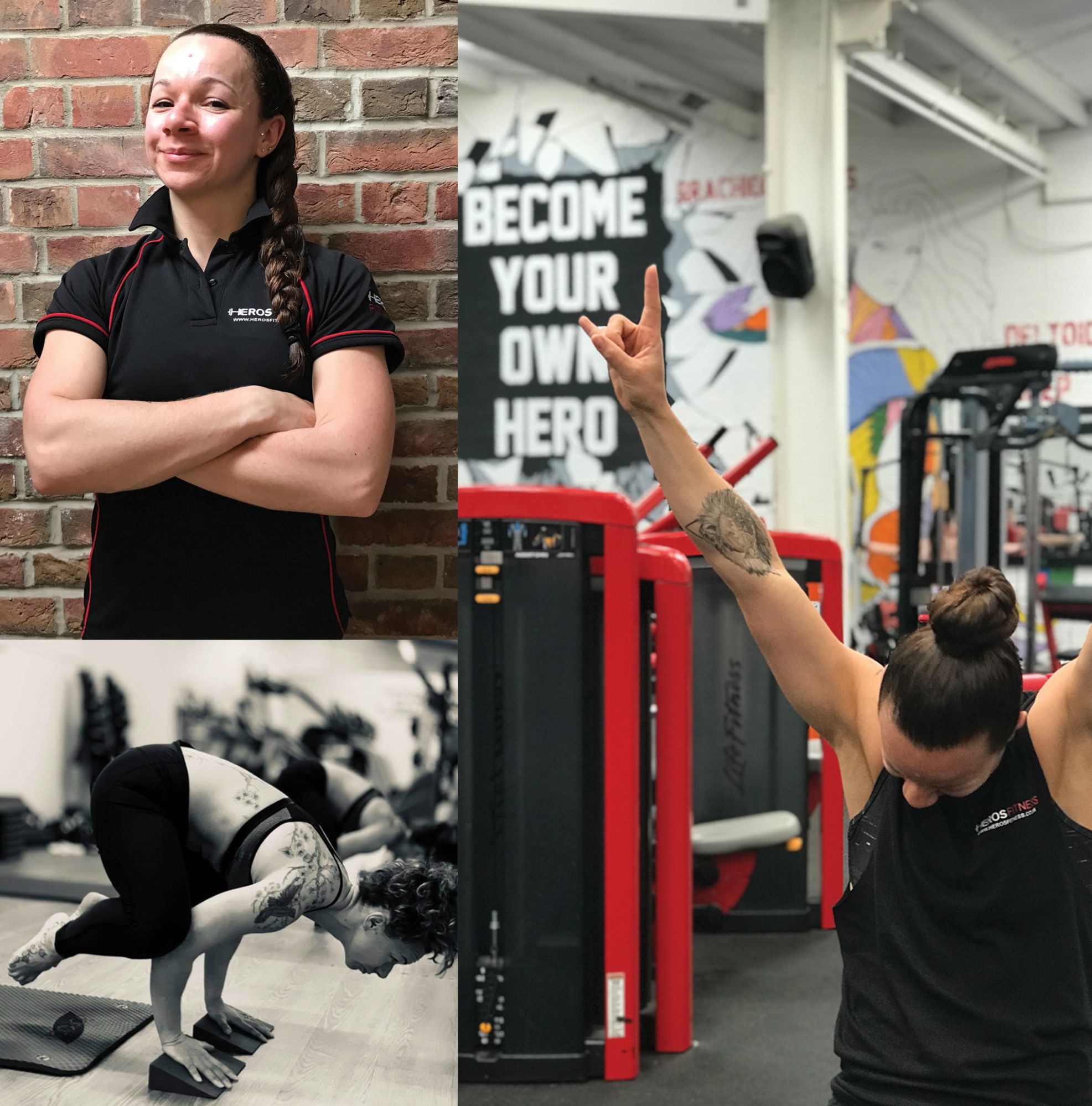 Testimonials
Speak to my clients and they'll tell you that I'm an educator, a listener, as well as a trainer. They'll tell you I look at them as a whole person, not just someone who's with me for an hour in the gym. I guide my clients not just in the gym, but to understand some of their previous and current nutrition choices, not just give them a generic list of foods to eat and not eat. If you can understand why we want a varied and colourful diet you're more likely to stay with that way of life. We don't do diets.
But don't think I can't put you through your paces in the gym!
I'm known by many as the Form Queen: for me, technique is key
Fitness Testimonials
Colin Male 35-40
I have always been athletic and enjoyed training. Having represented my country in both rowing and kickboxing for 20 years and winning some national titles along the way, I was fairly competent in being able to manage my training and nutrition.
When I started experiencing back pain when squatting, I assumed it was from an old knee injury or maybe I was just getting older and my body was reminding me of this! I wasn't seeing the same results either.
Around this time I noticed Sarah in the gym with various clients. It was her attention to form, focus on each and every rep and continually adjusting and explaining different phases of the lift that caught my attention. Given that the majority of my sessions now resulted in me being sore as opposed to worked out, I decided it was time to seek some help.
Sarah immediately identified that my technique in many exercises needed adjusting. I cannot believe the difference simple adjustments have made to the exercise intensity and overall results. I now leave the gym feeling that I have maximised my workout but not exhausted and in significant pain. Sarah's tailored advice and attention to detail are second to none. If you are looking for honest, reliable and competent advice that leads to excellent results in your workout you won't be disappointed.
---
Sarah Female 45-50
Sarah is not just there during your session but is always looking at and thinking about you and your journey. She listens to what you are saying, wanting and needing and makes this whole process easy, enjoyable and so worthwhile. She gives you 100% all the time.
---
Saira Female 20-25
I was not active at all and Sarah helped me with not only my fitness but my confidence, I went from someone who hated the gym, who now misses it when I'm not there regularly! If you're someone who needs a trainer that understands that walking into a gym can be intimidating and will help you feel comfortable - Sarah is a great option!
---
Gary Male 60+
After several running injuries I realised I needed to increase my overall strength and Sarah was recommended to me by members of my Running Club.
I signed up for a one-to-one course with her.
I cannot recommend her enough, she is professional, charismatic and fun and was focused entirely on my specific needs uncannily recognising very quickly what my body needed. I enjoyed every session with her even when they were very hard work and she effectively taught me that I'd been doing gym work the wrong way for years. Her advise on stretching, exercise, breathing and diet were all invaluable.
My physiotherapist spotted the difference immediately and commented I was substantially stronger and had all but eliminated painful muscle injuries and this was all in just a few weeks work with Sarah.
She's a marvel.
---
Karen Female 20-25
I'd managed to get myself so far... lost some weight, ran 5ks, 10ks and two half marathons but I had plateaued. I wasn't sure where I was going. I looked better than I had done in a long time. Yes I was leaner and fitter but I wasn't happy yet. I wanted to look stronger, more balanced, toned, athletic... call it what you will.
I spoke to Sarah, she trained my Fiancé you see. I was watching his progress and part of me started to wonder... could I make more progress? I took the dive after moving jobs. I'm in my mid 20s and I thought if I don't take action soon, I'm going to stick in these small bad habits and I'll be here forever.
My programme is completely bespoke. Me and my Fiancé have different goals so it makes sense that we have different programmes but something about Sarah is special. She focuses solely on what I want or need at each individual session. A training session the day before a half marathon consisted of circuits and a half hour stretching session! I ran better than ever.
She listens to me when she needs to but ignores me when I say I can't do one more rep!! Yes I wobbled, had I done the right thing? I wasn't strong enough for this! What if it affected my running? People say you can't do both.
How wrong they were. I'm stronger than I've ever been. I'm faster than I've ever been. I'm fitter than I've ever been. I'm throwing out PBs like they're going out of fashion. Perhaps for the first time in my life I'm looking at my body and picking out the bits I like.
My 6 week measurements blew me away. My body has changed so much. So has my attitude, I raced today, just a 5k but when the doubt creeped in something clicked and I said what if I can?
You'll never meet a trainer like her, she knows her stuff, she believes in you more than you believe in yourself. I completely trust her to take charge of my training.
Thank you for making me realise I'm more capable than I could have ever imagined.
---
Anthony Male 20-25
I used to train by myself or with friends, we'd pick up the latest exercise and think we were pretty good at it - I'd try to push myself but in the end I'd prefer to take the easy option and avoid the gym. This all changed when I took a chance and got myself a PT. Ever since, I've been mentally and physically challenged by Sarah every time I enter the gym. I've gained experience in the correct form and understood that without it, you cannot hope to progress. My ability has grown and my drive to push myself has developed along with it. As Sarah has developed herself and gone on courses, the techniques have filtered down into the training sessions.
Sarah isn't just a PT, she's a way of life.
---
Phoebe Female 30-35
Sarah was professional but friendly right from the start, she explained every exercise perfectly and would correct my form endlessly until it was correct. She encouraged me constantly, even when I wasn't having a PT session and I was just working out on my own in the gym. I felt supported throughout and knew I could just drop her an email, text or call if I was unsure of diet/training etc.
Sarah is continuously trying to better herself for her clients by doing training courses, this is why I know I always got the best, up to date scientific training for my individual needs.
Even though I don't use Sarah at the moment (I will certainly use her again!) she still comes and chats in the gym to make sure my training is where it needs to be and check on how I'm doing.
I would have absolutely no hesitation in recommending Sarah's PT services to anyone, not only a true professional but a really genuinely lovely person who always has a smile on her face.
---
Andi Male 45-50
SLOW AND STEADY ENERGETIC BOX OF FROGS

I first came to Sarah after spending several months strategically weight training for upper body strength and wanted to train more for triathlons. Sarah wrote specific, bespoke training plans to complement the swim, bike, and run that I was training for.
This included strength and power strategically targeting very specific muscle groups. Although I had trained for quite some time she changed the way I moved, the way I pulled, the way I pushed and was very detailed. Initially I found this difficult because I was unable to use weights that I'd previously lifted yet found it more difficult and more rewarding using targeted areas that I was trying to improve.
Whilst we would have personal chats and discuss every-day things, Sarah never takes her eye off the body movement to make sure you are always lifting correctly to prevent injury but also to maximise the movement to get the most reward.
When it comes to hit classes this is where she becomes an incredibly energetic cloud and is mad as a box of frogs. They are high paced, there is loud music, everybody is absolutely having fun whilst sweating their nuts off? It becomes incredibly competitive, there are laughs, there are squeals and everybody is just trying to outdo each other and please the teacher. Fast, fast paced half an hour that feels like a two-hour training session
---
Life Coaching Testimonials
Patience
"Sarah Melton is one-of-a-kind.
It is incredibly rare to find someone who is capable of not only listening (extremely well), but offering unbiased, thoughtful and realistic advice relevant to the situation at hand.
She focuses entirely on your situation and how she can help you successfully navigate it. Having known Sarah for a good while now, this comes as no surprise. She has a highly unique passion for wanting to help people, and has devoted the entirety of her extensive and ongoing learning pursuits to this exact area - helping others. Between this and how easy it is to depend on Sarah to be there for you when you need her, it's easy to see why she's so good at what she does.
She's helped me personally with how I view and understand myself and my own needs, and equally importantly, how I view and understand others and their needs. This has been invaluable for me in both my professional and personal relationships. Ever since having calls with Sarah, both have been steadily improving to the point that they're each in the best position they've ever been in.
Sarah and her approach are truly fantastic, and I couldn't recommend her more highly."
---
Temperance
Sarah, fundamentally is a great listener. She takes in all your thoughts, issues and processes everything before reacting. She methodically evaluates your problem and advises a solution that you can deal with. She doesn't preach or tell you how to fix the problem but sysimatically changes your mind set so you are able to address the issue in your head to deal with it without stress and complications. Suffering from mental health issues, suicidal thoughts and depression after losing my mother, I was turning to alcohol as a comfort blanket and a way out.
Sarah was easy to talk to, share my problems with and helped me evaluate and address my issues. I now use exercise as a tool to relieve stress and depressive thoughts, turning them into positives. I still enjoy a drink but when I am in a happy place rather than turning to alcohol as a way out from dark thoughts.
I would highly recommend Sarah as a life coach, she will definitely make you a better you.
My Packages
All packages include a paper based client assessment and an initial 30 minute consultation where we decide if we fit each other, either in person or via video call (dependent on covid restrictions/government guidance). It is imperative that your journey starts on the right path, for you and for me.
In addition to the packages, 1 hour Drop In Sessions are available to existing clients at £35 per hour for Personal Training and £45 per hour for Life Coaching.
As well as Personal Training and Life Coaching, I can offer Combination Packages, where we look at the whole person from inside out. This is the be-all-and-end-all type plans. Complete Entity - Let's look at the whole of you.
These can be bespoke to you and your needs, for example:
1 Personal Training & 1 Life Coaching session per week (60 minute session)
3 month sign up
£1,000
The diagram below explains the journey you make take, whether it's for Life Coaching or Personal Training. For example, you may intially sign up for a Silver package but after a month, feel that you may need more training to reach your target goal. You can either add a few drop-in sessions or upgrade to the Gold package.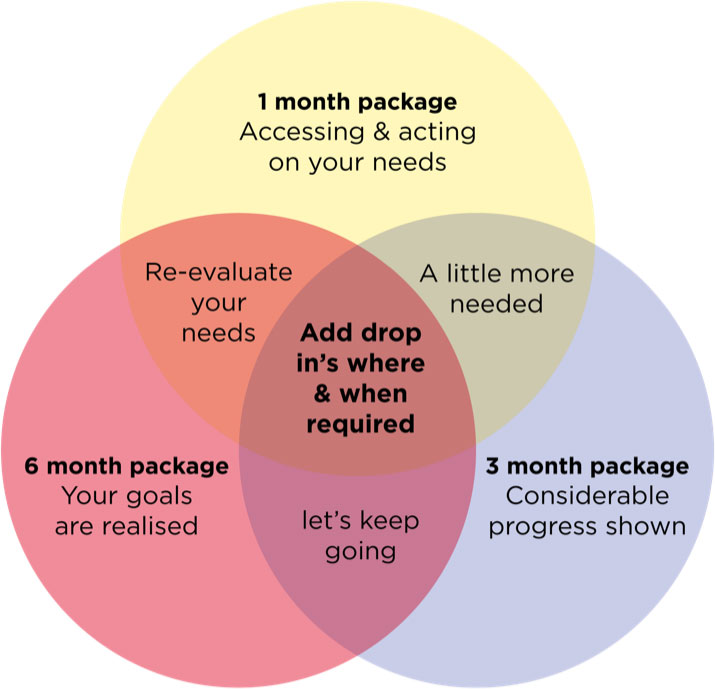 Fitness Packages
Gold Package
1 calendar month
2 scheduled sessions per week at Heros Fitness, King's Lynn
Each session 60 minutes
Also includes:
Nutritional plan/analysis
Personal exercise plan
Plan adjustments
Text/online support
£260 per month
Silver Package
1 calendar month
1 scheduled session per week at Heros Fitness, King's Lynn
Each session 60 minutes
Also includes:
Nutritional plan/analysis
Personal exercise plan
Plan adjustments
Text/online support
£185 per month
Drop in Session
60 minute scheduled session
Drop in sessions £35 each
Do you need a quick reset?
Need your squat mechanics checking?
Need a boost back in the gym?
PLEASE NOTE: Only available to previous clients
Life Coaching Packages
WHAT YOU CAN EXPECT:
A place where you can feel safe to discuss the issues and challenges you're facing.
In confidence and without judgment.
There may be homework to carry on your learning-thought process and reactions, there will be moments of challenge-back.
Honesty is paramount. Without honesty, there is nothing.
1 Month Package
5 x 60 minute scheduled sessions
(1 calendar month)
Also includes a 30 minute check in session 1 month after completion
£225
3 Month Package
15 x 60 minute scheduled sessions
(5 per calendar month for 3 calendar months)
Also includes a 30 minute check in session 1 month after completion
£640
6 Month Package
30 x 60 minute scheduled sessions
(5 per calendar month for 6 calendar months)
Also includes a 30 minute check in session 1 month after completion
£1,225